Quintin Banks
Atlanta, GA
When did you get your start in Art?
I got started very early in art just as a kid that wanted to draw cartoons. I started out drawing Dragon Ball Z characters and would keep a folder of art starting in Elementary School, maybe around 5th grade. It was always something that was relaxing and killed time for me. Plus, I would see things in books and try to draw them myself and even created a Captain Underpants "spin off" at the time.
How would you describe your artistic style?
I would describe my artistic style as realism but with a pop sense to it as well. I am still searching for my perfect "niche" so to speak and often times find inspiration by other local artist or other artist that have done amazing things in the past such as Picasso.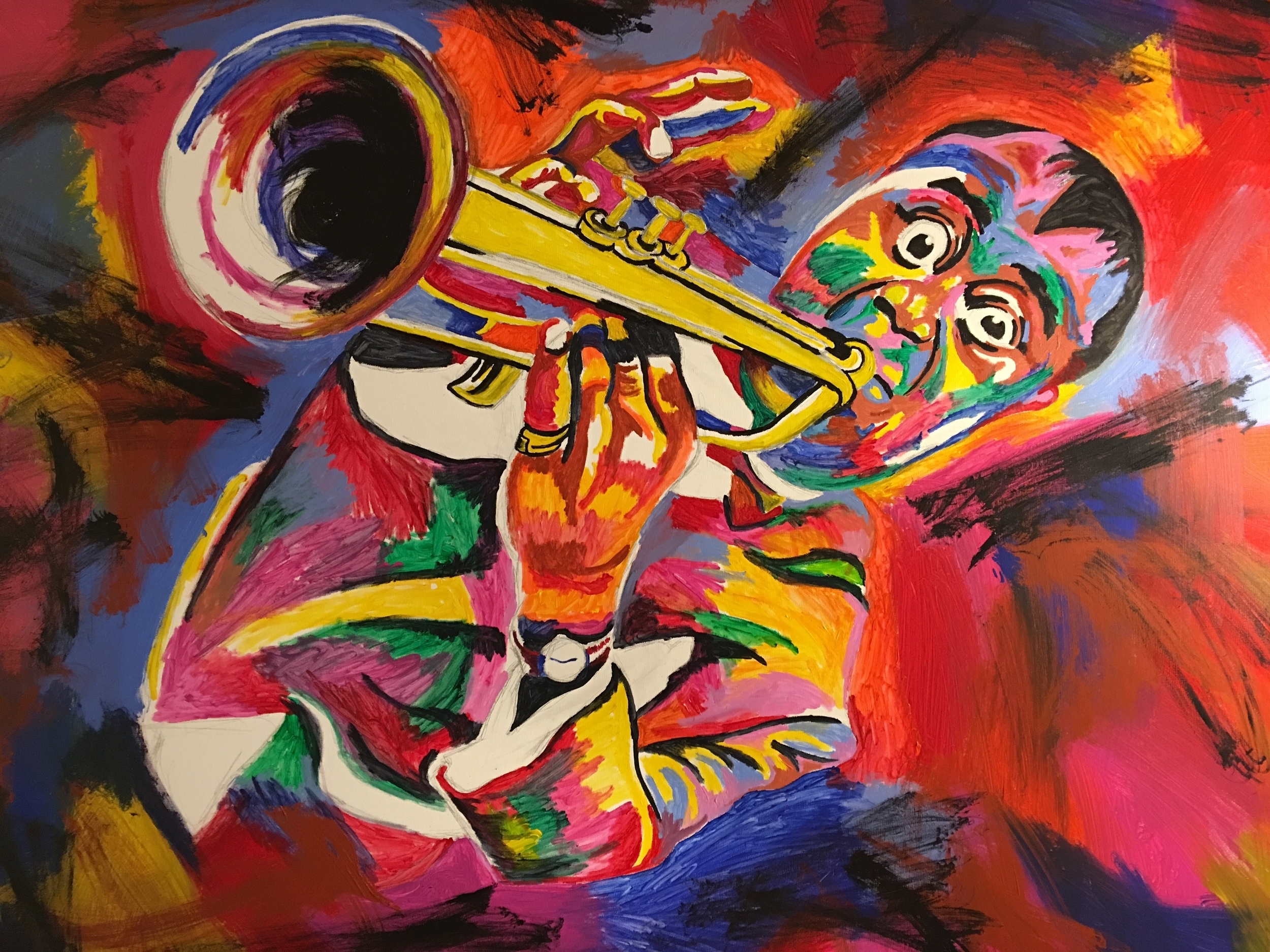 Where do you draw your artistic inspiration?
A lot of my inspiration comes from my drive to be a better artist and my determination to receive praise of my work before I die. It is known that most artist do not see their appreciation until after they are long gone. I want to be someone that appreciates all eras of art from Picasso, to William Turner to Van Gogh. I sometimes try to emulate their past pieces and provide my own flare to it maybe relating it to today's world. Such as William Turners "Slave Ship" and Picasso's Cubism work. I have recreated those pieces and added my own feel to them which relates to me or others that I know.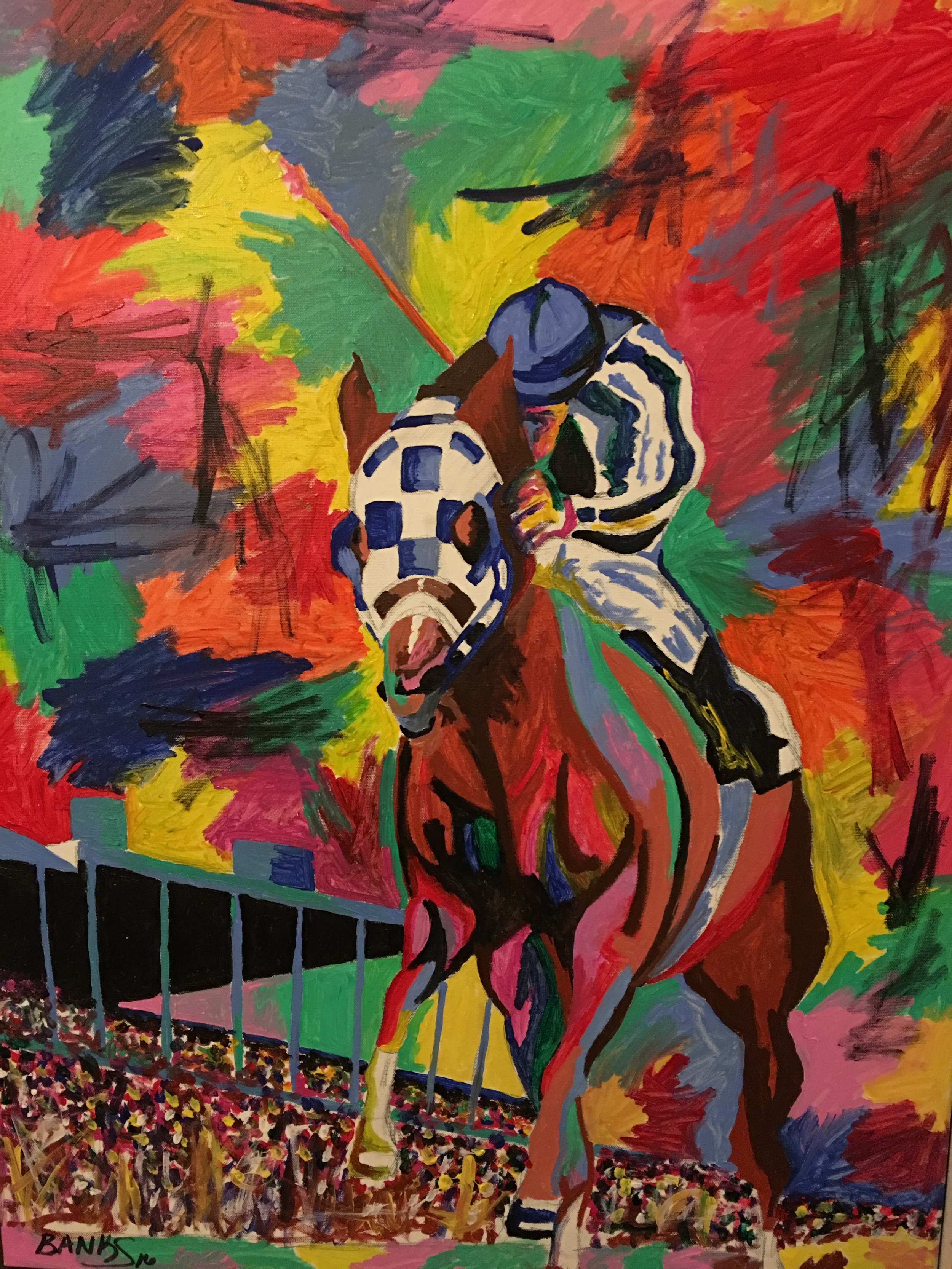 What was the first artwork you ever sold?
The first piece of artwork I ever sold was at my first art show here in Atlanta, Ga. It was a Ray Charles piece and also a piece that I drew of my teammate AJ Green. Both were sold at my art show in January of 2012.
What are some of your notable projects or collections?
Some of my favorite work has been my abstract work inspired by Jackson Pollock. I began to do a "women's series" last year just expressing some ideas I had through elaborate abstract pieces. I am now enjoying a lot of color with slight abstract ideas with my "colors series" which was inspired by Leroy Neiman. Both are series like no other and all original work that separates me from what I have normally done in the past. Makes some of my work more loose and not as realistic.
What has been the most memorable response to your work?
My most memorable responses I have received to my work was at my last art show this last January. I did a "greatness series" with pictures of Muhammad Ali, Marilyn Monroe, Jimmie Hendrix etc. That was the most praise that I have received of my current artwork. All were paintings using acrylic on Canvas.
What are some of the challenges you have faced as an artist?
The challenges that I have faced is the "starving artist" idea. I have a lot of supporter's family wise but to the outside world it is seen as a hobby and also people do not understand what it takes to create my pieces. Exposure is a challenge because unfortunately others just do not pay much attention to artwork unless you already have a big name in the industry. Also proving others wrong that I can do this for my career is a challenge and funding of course is a huge challenge. Right now I provide my own funding for all of my shows that I put on, everything comes out of pocket for me to showcase my artwork.
Who is your favorite artist? Why?
My favorite artist has always been William Turner. His colors and realism in his pieces have always caught my eye. The pieces always provide so much depth that at first glance you may not see something but after a second and third look you see brand new things inside of the painting. The colors are very bold and that has appealed to me from the first time I saw a piece from him. As well as Leroy Neiman which is more recently becoming a favorite artist of mine. I first saw one of his pieces in a Rocky movie and after researching him I believe we have similar styles so I often imitate him and take inspiration from his work. Last the complexity of Jackson Pollock has always intrigued me the depth of his work and the size of the canvas is amazing. The way he works with the canvas and the abstract way things are added to his pieces are something that catches my eye every time. The mystery of his work is really appeasing to the eye!
Any upcoming work?
Right now I am continuing to work on my colors series and I am also working on expanding that series to a more lifelike size. Making things larger than life sometimes 6 ft. tall pieces. Right now I am working on a proposal to lobby for an art show for this upcoming July. I would like to have two more shows this year with my second one coming in July. So I am working on my inventory and my budget to have this accomplished.
What life motto do you live by?
Why be good when you were put on this Earth to be phenomenal (Paraphrased from Eric Thomas) Also, Moderation is for Cowards
For more information on Quintin, please follow on social media @banks_art