Lens Spotlight: Interview with Producer/Director Rob Hardy
Los Angeles, CA
Your production company, Rainforest Entertainment is celebrating its second anniversary this year. How has that experience been leading a company by yourself this time around?
Striking out on my own has been great. I got the chance to partner with Mitzi Miller as my Head of Development, and we've had the opportunity to develop some cool stuff, one being The Quad for BET. Recently, we sold a project about the legalized marijuana trade and had a few other projects in the pipeline. This venture gave me the opportunity to apply a lot of the things I learned directing for television. The [entertainment] business is all about reinvention, and this is a reinvention for me.
The Quad is doing very well for BET and invoking a lot of conversation. Being a graduate of a Historically Black University yourself, how important was it bring a show about black college to the small screen?
It was full circle for me. Will [Packer] and I shot our first feature-length film, Chocolate City, at our alma mater, Florida A&M University (FAMU). Ten years after we graduated, we made Stomp the Yard, and the movie was like a homecoming a for us. Making Stomp, going back to campus, and seeing the feedback from the audiences, made me wonder what a serialized television version would look like. Now ten years after Stomp the Yard, we have The Quad. We had the chance to work with Anika Noni Rose who also graduated from FAMU. The college world is a great place to tell stories. It is an environment full of people trying to develop and reinvent themselves. With The Quad, we have new kids trying to figure out who they want to be, a President trying to resuscitate her career, and a football coach trying to turn around a losing team. It's all about new beginnings. For students and alums, we talk about HBCU-centered topics almost daily. Now we have a show where young and old people can talk weekly about what's going on at a black college.
There have been some tough critiques of the show, namely the President of Hampton University and most recently, the President of NAFEO (National Association For Equal Opportunity in Higher Education). What are your thoughts on the concerns that The Quad casts HBCUs in a negative light?
Being a new show, we tried to create a balancing act of telling interesting and compelling stories and doing HBCUs justice. While there is a level of drama, you will see kids going to class, having discussions about heartfelt, topical issues. You see teachers trying to inspire the kids. You still see college traditions. You see a white guy from Texas who doesn't feel like this environment is for him, come in and be embraced by the school. You see a young guy from Chicago who doesn't want to be there and now finds a strange sense of pride in going there. I think all those things speak subliminally to the "magic" of HBCUs." It shows this is a place for everybody. Now you can't have a rose without its thorns and to make compelling television; you have to be real and be honest. We are not saying [The Quad] is all HBCUs. It was a matter of showing a realistic portrayal of what happens in some of these environments. It shows an incredible institution that, due to one bad administration, was left in peril. It opened the door for this President to come in and re-establish the legacy.
When I was in high school, School Daze came out. There was a concern that the movie made black colleges look horrible because it explored light vs. dark skin, pledging fraternities and the fact those schools were not divesting from South Africa. When I saw the film, as a kid, it made me think black colleges were cool. I believe that's what young people will take from The Quad.
What messages do you hope your audience gains from The Quad?
A Historically Black College is a place for you. It is a place that's steeped in tradition. A place where your peers support and accept you for who you are. A place where you can work to make your dreams come true.
Your director credits are impressive. Former Grey's Anatomy to Scandal to Empire to The Flash, you have directed episodes for some of the television's popular shows. What do you attribute to your success with television?
My desire to tell a good story. Whether it's superheroes, drug dealers, or vampires, a good story is a good story. I've been fortunate enough to do that and keep getting calls back. It's given me an opportunity to work with different people and tell some unique stories.
What advice would you give a first-time director working on their first project?
Tell your story and have a perspective. It's important to have a cool shot but what are trying to say with your story. I would encourage them to watch movies and television shows they like and figure out what it is about the storytelling that keeps them tuned in. I feel as filmmakers, if we put our heart and soul into it, it will last. A hot song is a hot song that may play out the following year, but a song with soul becomes a classic.
From your first film project to now, what has been the greatest lesson you have learned about the filmmaking process?
The greatest lesson I have learned is: Story first. When you write the script, does the story make sense? Can someone who speaks a different language from you turn the volume down hear no words, and still know what the story is about? Shots are great, but if the shots do not tell a story, then you are making a music video.
What sacrifices have you made in pursuit of your career?
One of the main sacrifices is time. This business is hard on relationships. You spend a lot of time on the road. You spend time away from your kids. The work is great but the hours are long. There are periods of time you are not around, and that is a huge sacrifice to your family.
Also, there is a financial sacrifice. You have to save for the lean years when you are in between gigs.
You also have to figure out what kind of person you want to be. When you start to make money, and your career takes off, what types of stories do you want to tell? Is it just about the money or are there other things you can do with your platform?
On upcoming projects:
I just finished directing the upcoming season finale of Power. I have a lot of development projects forthcoming. I'm also looking to gear up season two of The Quad.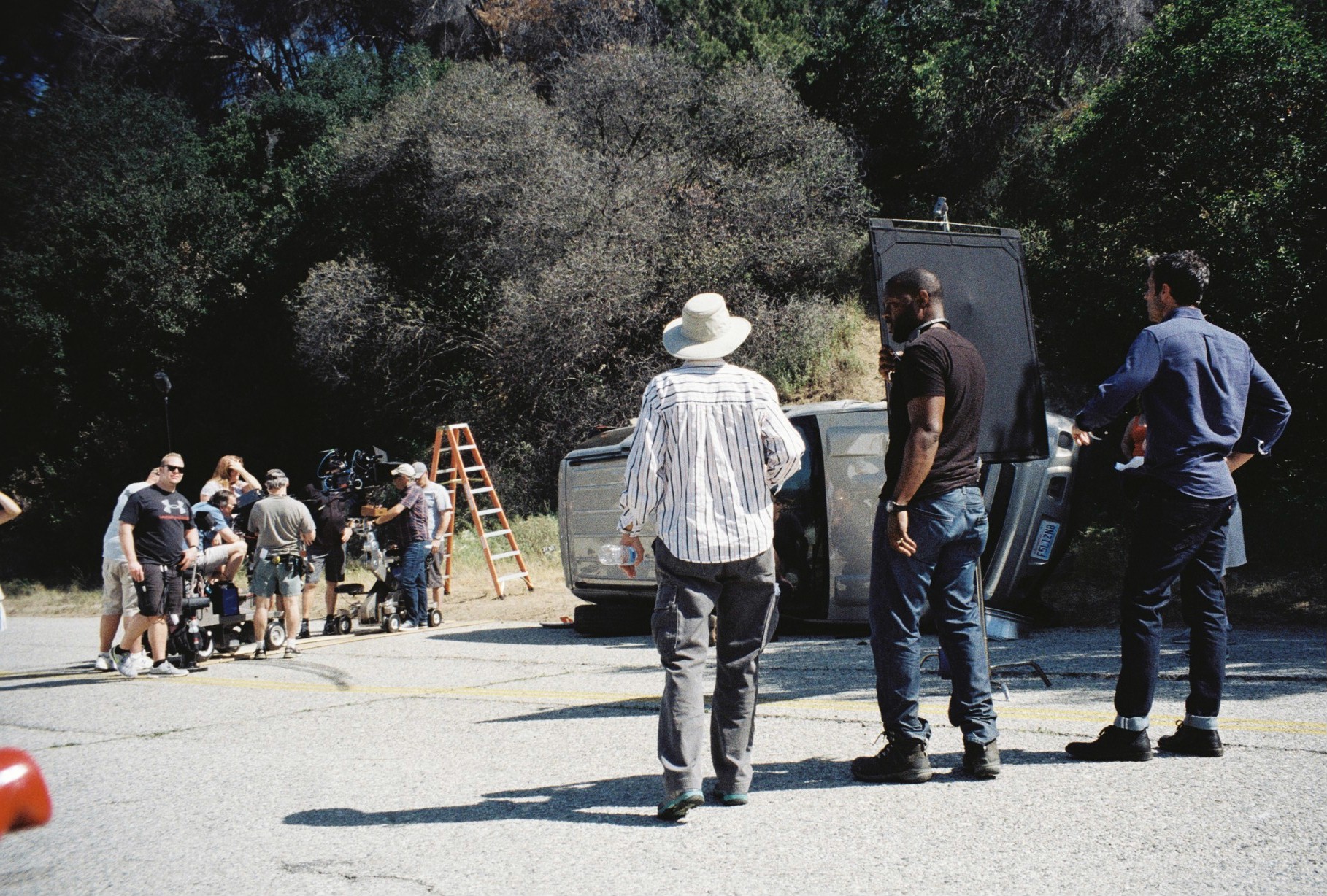 What quote or affirmation do you live your life by?
When everything is finished, that will be the beginning.
This whole creative process is about constant reinvention and constantly redefining who we are. You try your hardest in whatever field you are in, but when it's time to go you still give your all and finish strong because it opens the door to the next thing.
For more on this artist, please visit RainforestEnt.com and follow on social media at @TheRealRobHardy